Not only does Four Seasons Sunrooms offer you the largest and most complete product range in every architectural style, we also offer you the largest choice in structural materials: sleek aluminum, efficient vinyl, and warm and inviting natural wood. Only Four Seasons gives you this much choice to fit your personal style and build the room of your dreams.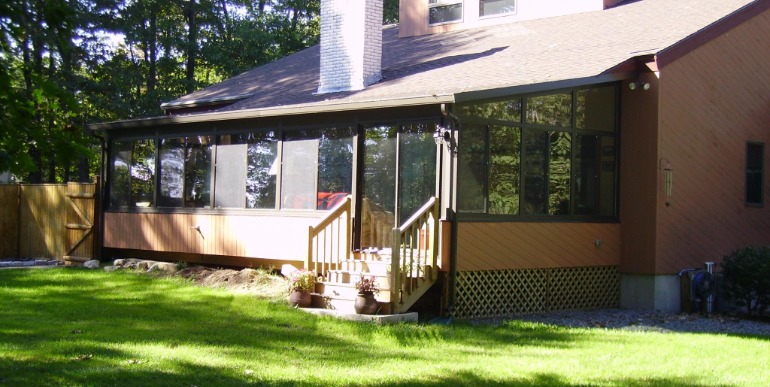 TRADITIONAL CONSERVATORIES WITH CONTEMPORARY CONSTRUCTION
The Glass Room Conservatory... Recreating classical architectural designs with maintenance-free and energy efficient modern structures, Four Seasons Sunrooms offers masterpieces of design in its English-Style Conservatories — where classical design and contemporary construction combine for the ultimate in all-season luxury living.
Vacation at Home. With your imagination, anything is possible. We can custom build rooms for swimming pools, endless pools, spas, hot tubs or gym equipment.