Not only does Four Seasons Sunrooms offer you the largest and most complete product range in every architectural style, we also offer you the largest choice in structural materials: sleek aluminum, efficient vinyl, and warm and inviting natural wood. Only Four Seasons gives you this much choice to fit your personal style and build the room of your dreams.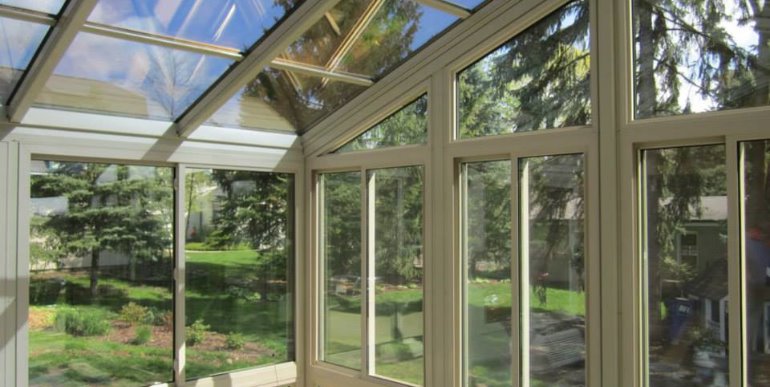 TRADITIONAL CONSERVATORIES WITH CONTEMPORARY CONSTRUCTION
The Glass Room Conservatory... Recreating classical architectural designs with maintenance-free and energy efficient modern structures, Four Seasons Sunrooms offers masterpieces of design in its English-Style Conservatories — where classical design and contemporary construction combine for the ultimate in all-season luxury living.
The FIRST outdoor room that becomes an indoor room at the touch of a button. You are about to enter a realm of comfort and relaxation that you've never imagined before. Feel all of your senses come alive. LifeRoom isn't just a room…. it's a total mind-body experience. Feel the soft gentle breeze, let the "Cool Mist Climate System" caress you as the "Smooth Glide Motorized Screens" protect you from blazing sun's UV rays and relentless insects.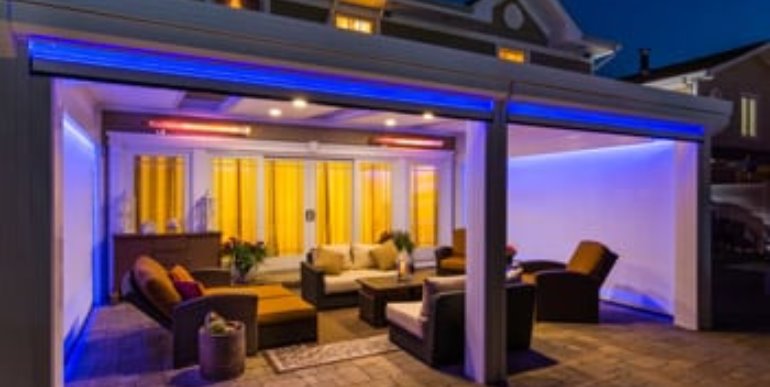 Four Seasons Elitewood™ Pergolas can add a whole new architectural element to your garden as an inviting gateway and an open cover for your patio, deck or an attractive structure. Beautiful flowering vines can be trained to grow and provide an ever-changing focal point to your outdoor landscape. Improve your home, garden and lifestyle with an Elitewood™ pergola from Four Seasons and enjoy the peace of mind that comes when you Build the Best.